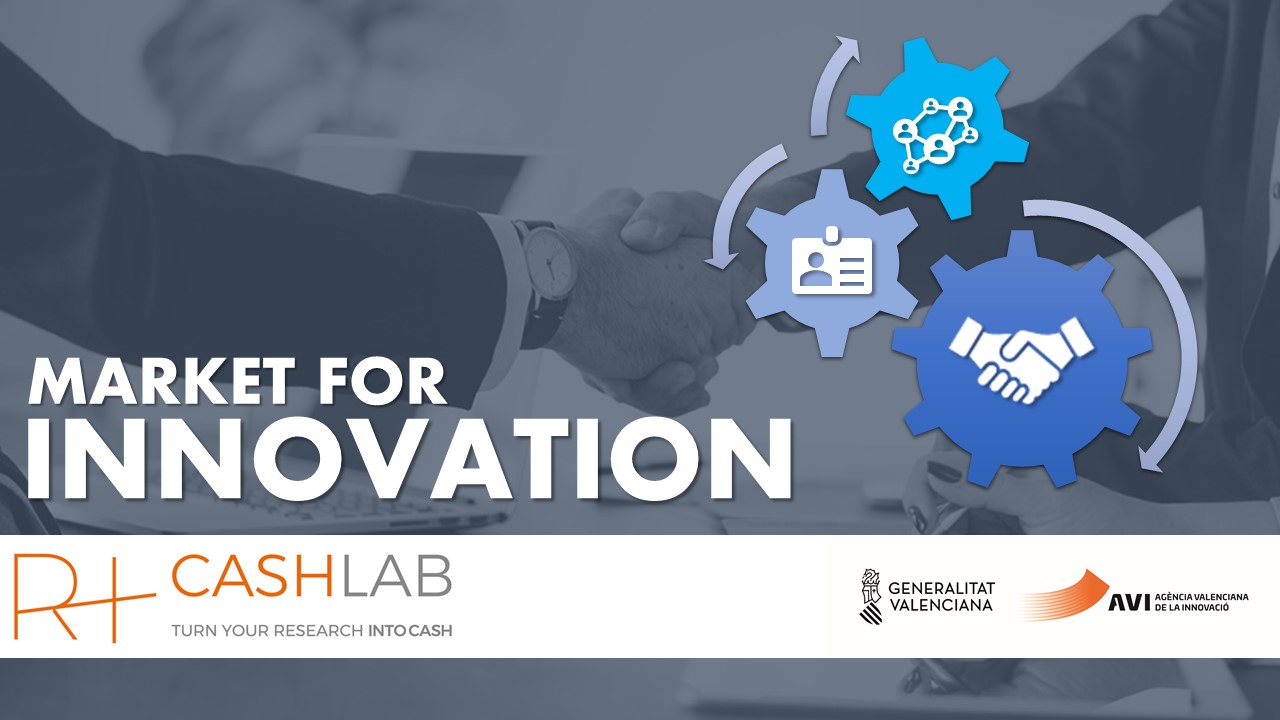 The Market for innovation R+ Cash is an event that brings together researchers, entrepreneurs and innovative businesses in a privileged environment where they can interact in a symmetric and direct way for the efficient sale of a "standardized" innovation thanks to our translation of the research results to economic profitability. This event takes place in the Economics Faculty in the University of València.
Additionally, at the Market R+ Cash, businesses have the opportunity to talk with the research team and directly delegate research in line with their interests, thus creating an ad hoc market for innovation.
If your company seeks pioneer and profitable research, contact the R+ Cash Lab team that will guide and help you throughout the process.
MARKET FOR INNOVATION